The COVID-19 pandemic has created a large amount of digital transformation in the hospitality industry, but it isn't enough.
The most innovative restaurant tech solutions will secure a coveted spot to enter RTN's Start-Up Alley at MURTEC 2022, taking place in Las Vegas March 7-9. The judges' top five will participate in a Shark-Tank style main-stage session. Restaurant tech start-ups, this is your time to shine.
Improves sales team productivity by identifying opportunities with the highest account value.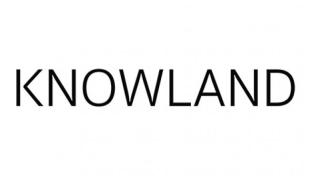 Patty Trevino comes to Red Lobster from CKE Restaurant Holdings, Inc. where she served as Senior Vice President of Marketing for both the Carl's Jr. and Hardee's brands.

The foh&boh and Slice partnership allows 17,000 Slice pizzerias across the country to utilize the online recruiting platform to post and fill open positions.

Gaps between the PMS and CRS have created a gap that prevents the personalization guests desire from their hotel stay.
Here you'll find highlights from our educational sessions, thought leadership from the restaurant industry's most innovative solution providers, and a Solution Center with links to event sponsors' resources. We're updating this hub on a rolling basis — check back for more fresh content from MURTEC Executive Summit and Showcase!
Click Here!
From cherished family vacations to face-to-face meetings, hotels enable a fundamental human need: being together. As travelers return to satisfy this enduring need, they bring new expectations for personalization, transparency and efficiency, now powered by technology.
Learn More
Hotels are doing more with less, balancing shrinking budgets and enduring pain points with enthusiasm for innovative guest-facing technologies.
Click Here!
What do hospitality customers really want from technology? After more than a year of disruption, the human touch — assisted and augmented by innovative solutions — is more in demand than ever. We've crunched the numbers to reveal all the ways that guests are redefining "value."
Click Here!